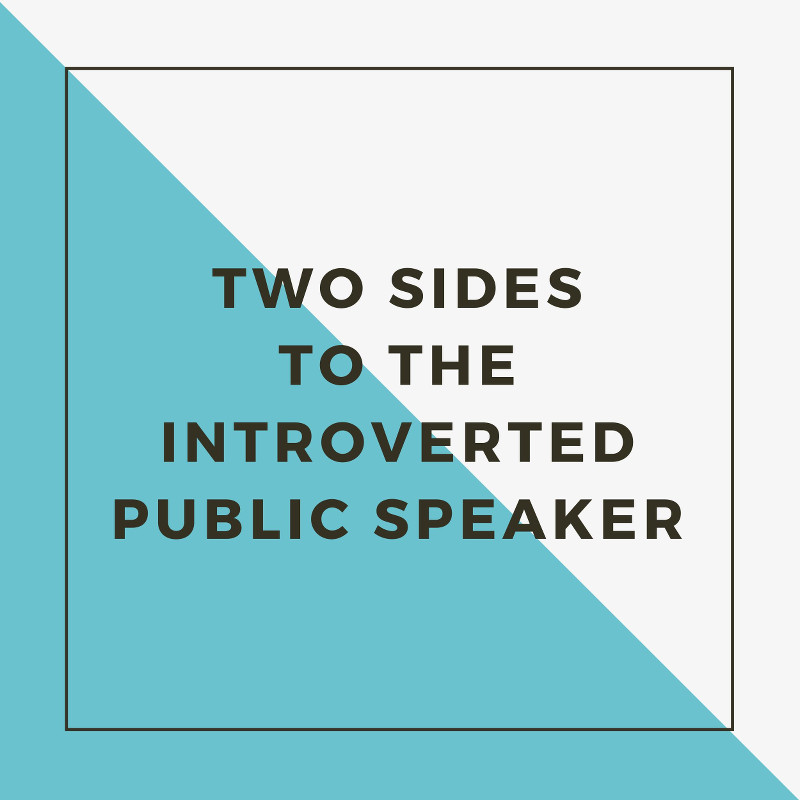 (Guest post by Steffi Black)
As a life career and kindness coach I have the honour of speaking to companies on the importance of creating a more caring and committed culture. But it is not a natural inclination of mine to be the centre of attention. I am what is called a 'social introvert' and truly require quiet and even silence in order to regroup and have the energy to give to a big crowd.
As a former reporter and television host I learned to get somewhat comfortable speaking to crowds as I enjoy sharing what I believe in, but it is not always easy for me. As a social Introvert I can be gregarious and outgoing in public but need to regroup often by quiet and little stimulation. I can only be in public in small doses before my energy drains and I feel overstimulated. And please don't ask me to go out with a group after my presentation as I prefer to conserve my energy after giving in public.
As a young person I was shy but I loved drama and loved to tell and hear stories. I used to play with an old tape recorder and I enjoyed writing and sharing the interviews I did with others. But there were always two sides to me – still are: the one that loves to empower and support others to share their stories (one of the reasons I loved interviewing others is I was fascinated by people's psychology) and the other side that feels overwhelmed by noise and commotion. 
As an entertainment reporter, I never enjoyed the scene at the celebrity interviews filmed by people and watched by many. I was more comfortable  sitting one on one with someone in a private setting. I continue to do that now as a life and career coach with her own peaceful home office.
I suppose most of my life I would push myself to go out in public as a reporter to tell stories to encourage others to live their best life or to create a kinder culture at their workplace. As a young person I was told I was shy and sensitive and didn't always know what to do with that, but as an adult I honor that part of me and think of it as a strength not a weakness.
Today, when I am asked to speak in public or to a large group, I try to remember that my message of why kindness matters is what's most important; that it's not about me but the message I want to convey and that helps me to put myself out there. Because even if only one person heeds the importance of being a more caring and compassionate person, it is worth it. One light can make a difference in a cold environment just as one smile makes someone feel good – if even for just a moment.
At the end of the day I respect my need for quiet by creating a warm, intimate home office for me and my coaching clients. And, when it's time to stand on stage again and share my belief in the importance of a caring and compassionate work culture, I am ready to perform as I have honoured the quiet side in order to give the public one.
About Steffi:
Steffi's dharma is to help empower women in transition and young people at a crossroads. In her work as a Life/Career Coach, she works with individuals to chart a clear path with renewed confidence and clarity as she firmly believes individuals have the strength within themselves to make transformative life and career transitions.
Through her #spreadthekindness message, she creates kindness workshops for schools, including a monthly curriculum plan and her current focus is on presentations for companies on Why Kindness Matters Today: How planning to incorporate kindness in the workplace creates powerful and positive change.
She aims to #spreadthekindness across workplaces in Canada and abroad.
To check out her positive message or book her for speaking engagement, you can visit her site:http://www.steffiblackcoaching.com/about-steffi.html or watch her video:http://www.steffiblackcoaching.com/about-steffi.html