1 to 1 Coaching with Thea
Creating Positive Change for Your Life or Business
Get clarity with Personalized Coaching
Let's create positive change, without sacrificing ease and freedom.
Have you hit a roadblock? Feeling stuck?
Let's overcome blocks and barriers.
My Approach
Hi! I'm Thea.
For the past 9 years I've been helping people create big changes from short conversations. How do I do it?
Well, I use my introvert skills of listening deeply, my coaching training to read between the lines, and my MBTI (Myers-Briggs) training to understand personality. Plus, my intuitive understanding of the many sabotaging ways culture effects how we act and see ourselves.
In other words, I'm really good at seeing what's hidden. And once awareness is uncovered, transformation can begin. Ok, I know that sounds dorky. But it's true! Oftentimes we're too close to our own problems to see the solution.
If you're curious, scroll below to learn more and to book an online coaching session, or feel free to email me to ask a question.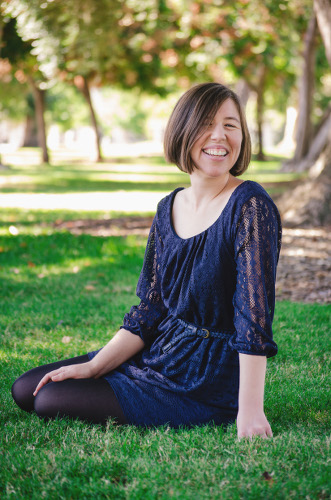 Our coaching calls are centered around you:
(You-based) Focus
You get clarity on where your roadblocks are coming from.
(You-based) Insights
You increase self-awareness and create insights into your own behavior and the behaviors of others.
(You-based) Action
You decide next-steps from a place of authenticity, confidence, and your unique strengths.
What Coaching Looks Like
After you purchase you'll be sent to a page where you can book a time for our coaching call, as well as a link to the coaching agreement you'll have to fill out, and an optional short questionnaire about the topics we'll be discussing.
Our coaching call will be on Zoom. You can keep your camera on or off, up to you.
My coaching calls have been described as feeling like you're talking to an old friend. I'm present, and empathetic. It's a nonjudgmental space to be heard, talk things through, and think things through.
I don't delve into past traumas and I don't treat conditions. nope. I am not trained for that. But I am trained to meet you where you are right now and get you clarity so you can find a way forward.
Common Coaching Topics
I've coached hundreds of people on hundreds of topics. Here are a few of them:
Feeling like an imposter
Negotiating a raise
An extrovert parent wanting to understanding their introverted child
How to do marketing and sales calls in a way that feels

easy

and

kind

instead of sleezy and a grind
Scroll below to book your one-time one-to-one call.
Choose your own adventure
Simply choose an option that works best for you!
All calls and prices are for one session. You can always book another call later–I have ADHD and I don't like setting up ongoing weekly calls 🙂
Plus I want you get a lot out of one call!
One-time Coaching (60 minutes)
You want a life that honors your personality, while giving you more freedom. But right now you feel stuck.
With this one-time virtual coaching session (video on or off, up to you) we uncover your biggest setback right now in your life, career, or business. And then we bring some clarity to that chaos.
MBTI Consulting (2 hours, 1 person). Includes the official MBTI test.
We each have our own unique personality and strengths. In this call we discover your true MBTI type, we also discuss pitfalls to look out for related to your MBTI type, and how to use your personal strengths in your life, career, or business.
This is a great starting point for someone who is curious or confused and about MBTI (Myers-Briggs Type Indicator).
MBTI Consulting (2 hours, 2 people). Includes the official MBTI test.
We each have our own unique personality and strengths. In this call we discuss communication styles, personal strengths, conflict management, and more. A great way for two people – friends, relatives, partners, business associates, etc – to understand each other on a higher level.
Lightning Call (15 minutes). Email to schedule, only available for past clients.
Need a quick insight? A second opinion? Or maybe someone to look over a website or resume? Or some accountability as you work on that easy but scary task that's been on your to-do list for ages. 15 minutes, let's do this.
Paying it Forward Coaching (60 minutes)
Special pricing if you're BIPOC, neurodivergent, LGBT, underemployed or unemployed (or all of the above).