I hear you, quiet and clear
Helping you create positive change in your life, work, or organization
I hear you, quiet and clear
Helping you create positive change in your life, work, or organization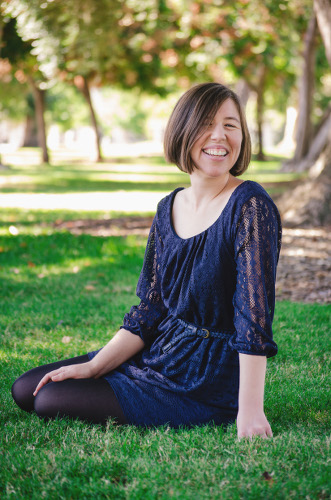 My name is Thea, and for 9 years I've been helping people and organizations tame the chaos so they can
overcome blocks and barriers
.
On the outside your life, business, or team may look like you have it all together, but they don't see the chaos happening underneath.
Let's calm some of that chaos.
I specialize in uncovering personality strengths (with a specialty in introversion), and shedding light on cultural pressures that keep people & teams stuck. With increased understanding of ourselves and others, surprising transformations can happen.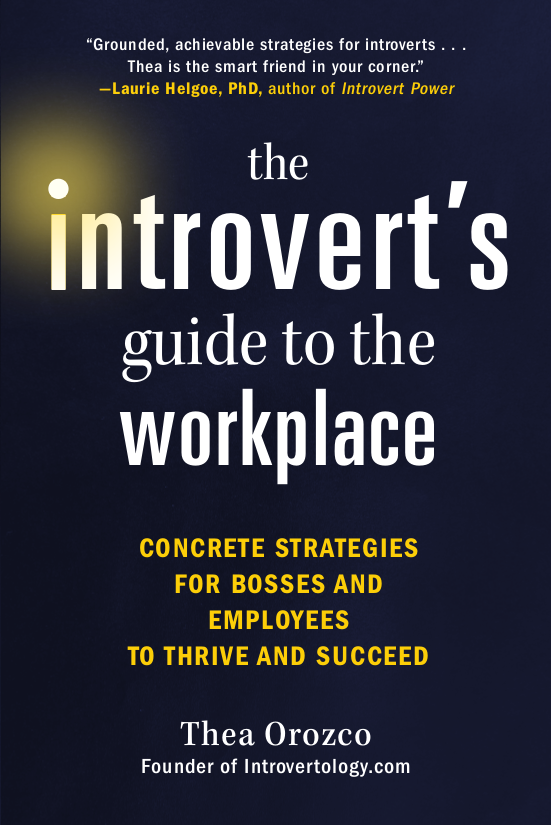 Do you like books?
The Introvert's Guide to the Workplace by Thea Orozco is out now!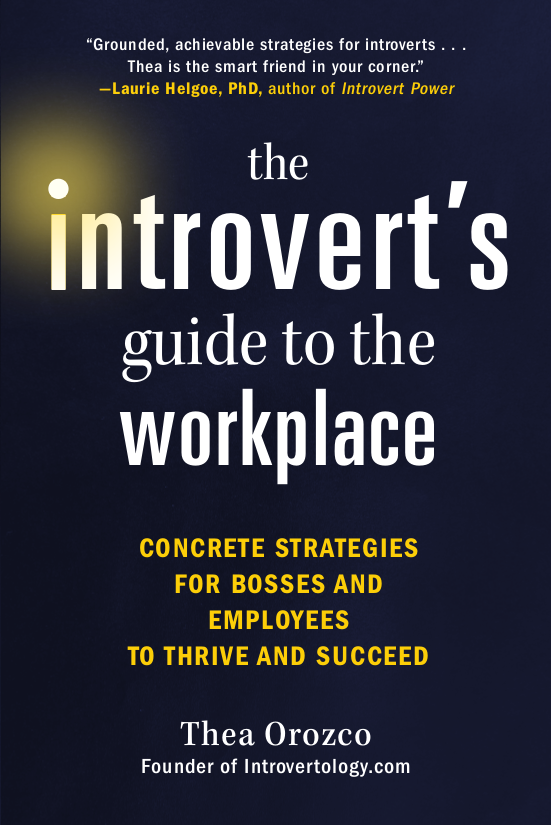 Do you like books?
The Introvert's Guide to the Workplace by Thea Orozco is out now!
For People
One-to-one coaching with individualized insights & support. Create positive change in your personal or professional life by calming the chaos.
Our coaching session will focus on perspective shifts, using your unique strengths, and tapping into your personality so you can overcome barriers.
For teams of people
Your team are more than just numbers on the payroll, and they were hired to do more than just fill a seat in the office.
Tap into the hidden strengths of all of your employees to retain your top talent, strengthen communication skills, and create positive change in the workplace.
Join the newsletter for INsider tips for introverted business owners + lessons from my journey in being a fiercely quiet and authentically introverted entrepreneur.
"So many of us feel like we're misfits until we finally find our tribe – the other people who are are strange in the same way – and suddenly everything clicks." ~ Jenny Lawson
More about Thea: My coaching and workshops cover
identifying strengths
,
personality traits
(specialty in Introversion),
Diversity Equity & Inclusion
(DEI),
effective communication
,
MBTI
(Myers-Briggs Type Indicator), and
self-care
.
Head over to the Services page to find out how you, your business, or your team can get individualized help.