Welcome to our Introvert Interviews series, where we talk to introverts from all walks of life about their experiences and their introversion.
I first started following Tara Swiger on Twitter when she was focusing on selling her hand-made yarn. Since then she's created an amazing online program for creative entrepreneurs called Starship (I love the name!).
What led you to start working with creative entrepreneurs?
I just started answering the questions I got about my own journey. I started and grew a handmade yarn business until I it replaced my day job salary. When I did, I was overwhelmed with questions from other creatives. I put everything I had learned (through research, trial and error, lots of reading!) into an online class, and it grew organically into more classes and eventually my book. When I realized that what creatives really needed was the accountability and support, I created the Starship. In other words, it's all just grown organically from listening to people and trying to help them, in the way I'm most able to.
Are you aware of your introversion when you're teaching classes?
Not when I'm in front of the class (when I'm teaching I'm doing my best to completely forget about myself, and focus on the students in front of me). But before the class and afterwards – absolutely.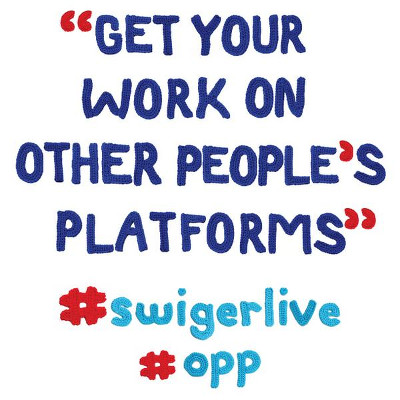 Do you have a pre-class routine?
I put on lipgloss, give myself a little "you are here to help" pep talk in the mirror, and take a few deep breaths. (Long before the class I've already done most of the prep – writing out the entire class, developing the workbook, reviewing it so I only need to glance at my notes.)
What do you do after your classes to decompress?
Sleep 🙂
I teach a lot in the evenings, so I just come home and go to bed. If it's earlier in the day (or when I'm teaching an all day class, like this), I go back to my room and lay on the bed and just stare at the ceiling. (This takes about an hour)
You've written Market Yourself, a book about marketing for creative business owners. What was your writing process like?
I outlined each chapter (usually with a mind map) and then wrote every day, for at least 2,000 words at 750words.com. I write with my first cup of coffee, just about as soon as I sit down at my computer. (I have a tiny one bedroom house, so I'm usually working at a coffee shop.) When I'm done, I make a few notes about where I want to go next and then close it and move on to that day's work. I don't look at that day's writing until I put together all the chapter fragments (I used Scrivener for this). I'd sort through, edit, figure out what was missing, and add it to my notes on what to write the next day.
How do you approach your work-life balance?
Hmm. I don't really think about this very often. I have work hours (8ish to 4ish, Monday through Friday) and in all the not-work-hours, I'm not working. About once a month I'm teaching an evening class, but I don't worry too much about that. (I may take the next day off if it was particularly draining.) When I have a new class open, I'll check my email throughout the evening (I only reply to emails from customers in non-working times), and I'm always popping into Instagram for a minute…but that doesn't feel like work.
What books are you reading now?
I'm working on a Great Book Project (details), so I'm reading Virgil's Aeneid + Saint Augustine's Confessions. I just got Kim Werker's Mighty Ugly and I love it, so I'm sipping that bit by bit. And Lev Grossman's The Magician's Land just came in for me at the library, so I'm diving into that this weekend!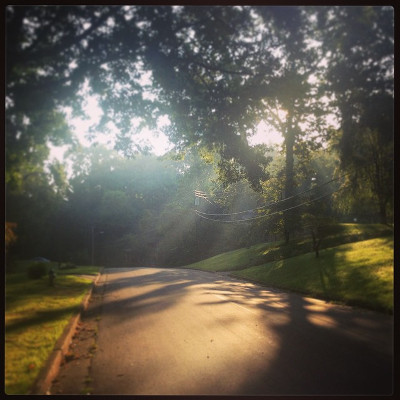 If you were able to travel back in time, is there any advice you would give to your younger introverted self?
You're not weird for wanting to spend all your time reading in your room. There's nothing wrong with you. Enjoy it and stop worrying about connecting with people – when you find the right people, you'll feel like putting the book down.
Is there anything you would like to add?
I find that my work attracts introverts and those that are shy, or feel nervous talking about their work. The best bit of advice I have for them is to manage your energy – spend as much time alone in your studio as you need, and find the venues that work best for you. You do not have to build a business that looks like anyone else's.
(And I recorded a podcast about surviving travel as an introvert)
How can people find out more about you?
TaraSwiger.com!