1 To 1 Coaching with Thea Orozco
Business Coaching for Introverts
Transform your business into one that gives you more freedom and fits your unique personality.
Finding
your
unique way of doing business with Personalized Coaching.
Fiercely quiet, authentically introverted.
Introverts CAN have a fun and successful business. Like Marie Forleo, who runs an 8-figure business, and Pat Flynn, who has the popular Smart Passive Income brand. But sometimes we need help from someone who understands, and who can help us get out of our own way.
Let's transform your business into one that brings in the bucks, without sacrificing ease and freedom.
My Approach
Hi! I'm Thea.
I'm a hard-core introvert, and for most of my life I let my inner fears stand in my way.
Back when I was 10 my best friend wanted to open up a lemonade stand one summer afternoon. I wanted nothing to do with it. I was too afraid of bothering the people walking past. What if they asked for their money back??!! What if they got sick and sued!!?? (I was a very paranoid child.)
I wish I could tell Baby Introvert Thea that you CAN make an impact and have a business that feels fun. That the only way of doing business should be YOUR way of doing business.
I'm a trained life coach with a background in storytelling (I majored in Media Studies in college) and marketing (I've used social media for business for over a decade).
And for the past 7 years I've been evening the playing field between introverts and extroverts. It's my mission to transform introverted business owners from feeling like their business is a stressful burden to confidently growing their business in ways that feel light and authentic.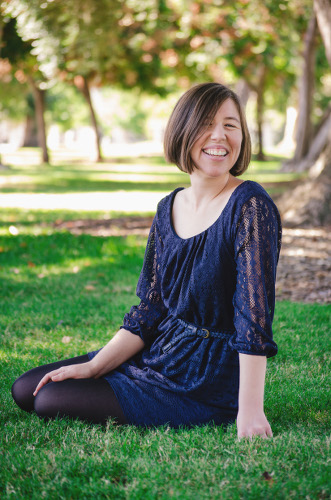 Our coaching calls are centered around the Inniepreneur Framework:
(You-based) Focus
Creating a Business and Mindset framework that's suited to your introvert personality so you can get better clients with less stress.
(You-based) Visibility
Creating a visibility strategy that fits your personality and feels fun instead of draining.
(You-based) Action
Creating clear decisions from a place of authenticity and confidence so you have more energy.
Whether we work together once or over several months, each call will move you further through the Inniepreneur Framework while repairing your biggest business struggles.
Simply choose which package works best for you!
Do you want to do a one-time call to get some quick personalized advice on your business? Maybe you need ongoing calls for some much-needed accountability. Or an MBTI consultation to deep-dive into your personal strengths.
One-time Coaching (45 minutes)
You want a business that honors your introversion while giving you more freedom. But right now it feels like you're faking your way through entrepreneurship.
With my one-time virtual coaching sessions (video on or off, up to you), we discover your biggest setback right now in business and create a plan for transformation.
3-Session Coaching Package (Three 45 minute sessions)
During each session we get you further through the Inniepreneur Framework, while working on your biggest setback right now in business. In between sessions you get access to me through a virtual platform to ask me 3 questions a week! Clients often send me marketing materials to look over, or ask for quick advice.
We go at your own pace, so you can book all three sessions in one week for some quick transformation, or space them out over a maximum of three months.
MBTI Consulting
We each have our own unique personality and strengths that we bring to business. Whether you choose a one-hour introductory session, or a two hour deep-dive session, we discover your true MBTI type (the consultation includes the official MBTI test), discuss pitfalls to look out for related to your MBTI type, and how to use your personal strengths in business.