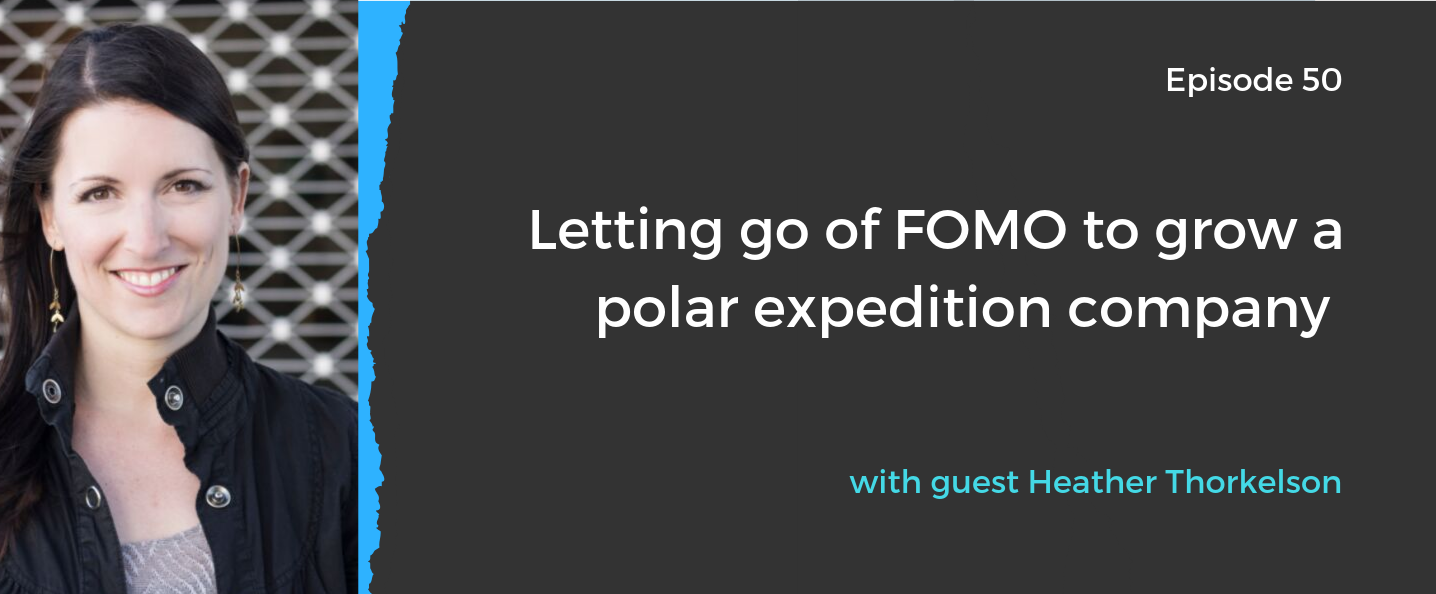 About this podcast episode
This week special guest Heather Thorkelson and I chat about how she let go of FOMO to build two businesses.
Heather is a Canadian dual business owner living in rural Sweden. She escaped the corporate world in 2010, opened up a small business strategy company, and after meeting her future husband in Antarctica in 2013, decided to open a polar expedition company in 2015. Heather is an incurable entrepreneur, keen to support like-minded business owners build sustainable businesses they love.
6:45 How she creates boundaries in her coaching business.
8:00 The importance of having something you believe in when it comes to stepping out of your comfort zone
9:00 How she started her polar expedition company.
13:20 How Heather chooses which business idea to pursue.
18:30 How Heather approaches visibility and marketing
21:00 Heather's favorite way of getting clients
Ready to create a profitable business that isn't overwhelming?
Book a 30 minute complimentary session (voice or video phone call)