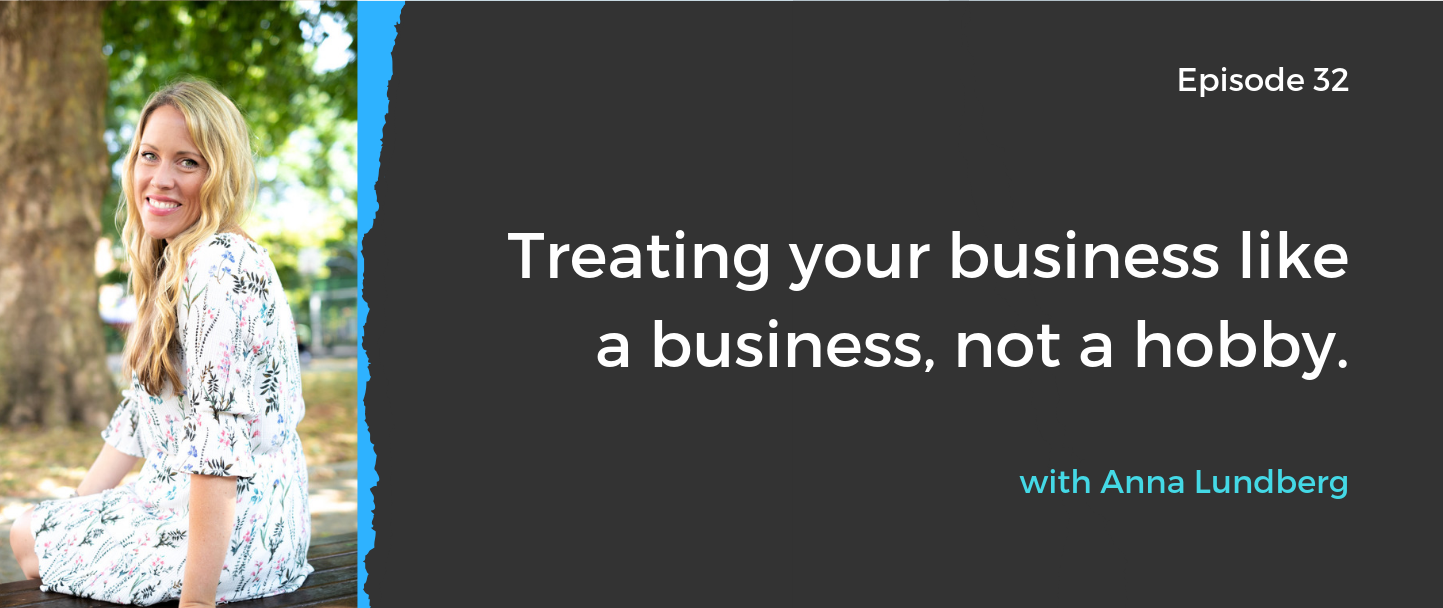 Anna Lundberg chats about the importance of treating your business like a business, not a hobby.
Anna Lundberg is the founder of One Step Outside, where she helps people around the world build businesses and create a lifestyle that allows them an unimagined sense of freedom, flexibility and fulfilment. Since leaving her corporate job in 2013, she's now reimagining what success looks like and she's passionate about inspiring and supporting others to do the same. She's the author of 'Leaving the Corporate 9 to 5: Stories from people who've done it (and how you can too!)' and host of the Reimagining Success podcast.
2:00 Anna's introvert superpower – her self-motivation.
5:30 The power of looking beyond black and white thinking.
10:30 How Anna plans her social media.
11:45 Are you treating your business like a business?
13:45 The importance of having the objective voice of a coach.
15:00 Why Live video is perfect for perfectionists.
22:15 How to combat imposter syndrome.