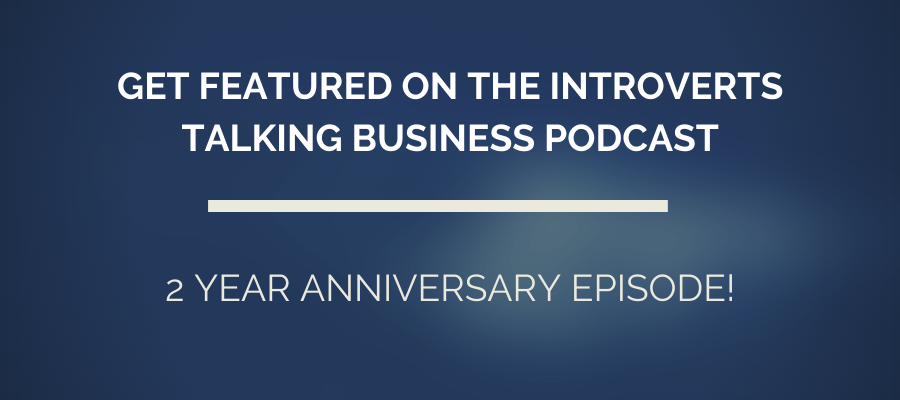 Celebrate with me and promote your business at the same time!
Simply record a 90 second clip talking about your business and answering a question, and I'll choose my favorites to include in the 2-year anniversary show of Introverts Talking Business! Deadline – Wednesday September 23rd.
Press Record and include:
1. Your name
2. Your businesses' name & website (or another way listeners can reach you)
3. The introvert strength you use most in your business. (Feel free to talk about why.)
I'll feature my favorite clips in episode 73 of the podcast!
Deadline to submit your 90 second clip for the Introverts Talking Business 2-year anniversary episode: Midnight, Wednesday September 23rd, 2020.