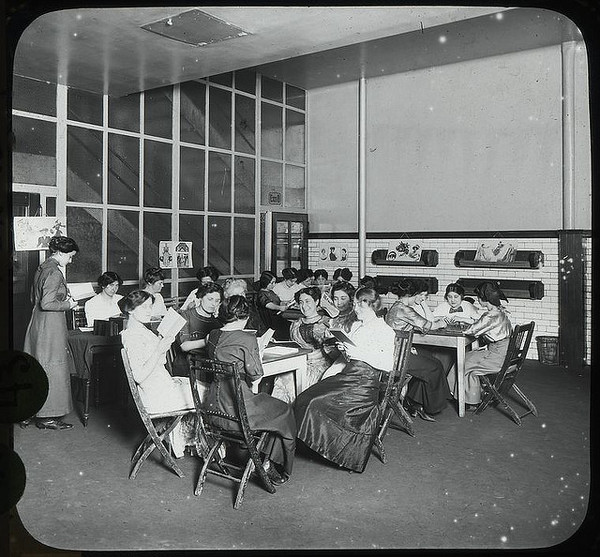 If you look up the definition of "social" online you'll see the following definitions:
relating to or involving activities in which people spend time talking to each other or doing enjoyable things with each other
liking to be with and talk to people : happy to be with people
of or relating to people or society in general
Although the dictionary definition allows some room for non-speaking activities, I mostly hear the word "social" in connection with an activity that requires a lot of talking. This colloquial use of the word social can really alienate quiet introverts.
In her famous TED talk, Susan Cain describes how her family's primary group activity was reading: "You have the animal warmth of your family sitting right next to you, but you are also free to go roaming around the adventure land inside your own mind." But, she prefaced this description by saying "[T]his might sound antisocial to you," as an acknowledgment that we aren't used to considering something that doesn't involve speech or direct human interaction as being social.
I find this view particularly aggravating when combined with the phrase "humans are social animals." More than once I've read the phrase "humans are social animals" used to shame an introvert into making more time for talking with friends. Non-human animals like dogs and dolphins are social animals too, but obviously their ability to communicate is much more limited than ours.
Instead of viewing a chat with a friend as the only way to be social, let's start realizing that going to the library, helping a neighbor with their garden, or reading in the living room with your family are perfectly healthy ways to be social.