in·tro·vert·ology (n) The study of introverts becoming the architects of their own future.
Hi!
I started Introvertology after talking to two frustrated people on Twitter who had been comparing themselves to others and feeling "less." It was clear to me that they weren't less, they were just one of the 50% whose strengths don't get discussed as often.
I'm a proud introvert. I'm also a life coach. I help my fellow introverts step into their bolder selves and become the architects of their own future. Sometimes that means creating their own concept of success. Other times I help my clients find a job that suits them, or better aligned goals.
If you're not sure you're an introvert, I have a short description for you. If you'd like to know more about me, visit my about page. If you'd like to know how I can help you or if we'd be a good fit for life coaching, why not book a free half-hour coaching discovery session.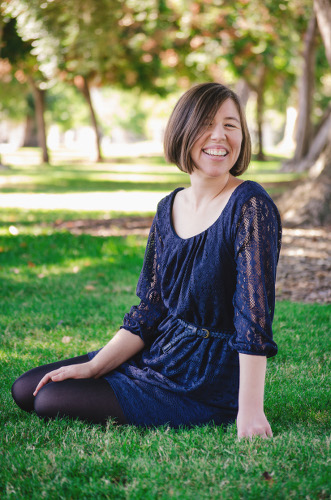 ---
Holiday Survival for introverts!
Holidays can be so very stressful for my fellow introverts. I'm on a mission to help my introverts create the best holiday season they've had in a while.
Take a look at my Holiday Survival one-to-one coaching, and my resource guide.
Two group coaching programs for early 2016!
* Start New Friendships group coaching. Having trouble motivating yourself to make new friends? Group coaching provides you with outside accountability in a group who are in a similar situation to you.
* Introversion 101 for Extroverts group coaching. Do you have family, partners, employees, or good friends who are introverts and you're struggling to understand them? We'll be discussing the differences between introversion and extroversion, talk about possible problems you may be having with the introverts in your life, and think of ways to compromise.
Need someone who's on your side? Who can help you become a less stressed and more successful person (your version of success)? You don't have to go through life struggling, let's work on this together.
Tap into the insights of your fellow introverts while you create a better life for yourself.
"I am not afraid of storms for I am learning how to sail my ship."
-Louisa May Alcott
Part of my holiday survival for introverts series & resources. Talking to family members about any kind of difference can be hard. For one, people tend to think that their own preferences and beliefs are normal and common (it's called the false-consensus effect... read more
Book a 30 minute complimentary Discovery Session
Ready to stop dreaming your dream and start living it? I help you live a bigger life. That's my job. Find out how.
Book